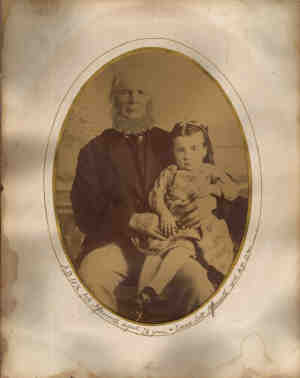 Emma Bell Aylesworth
(1873-1960)
Emma Bell Aylesworth
Born: 17 Dec 1873
Marriage: Stanley Gladstone Chant on 20 Dec 1893 in Newburgh, Ontario 1
Died: 24 Jul 1960, Toronto, Ontario at age 86
Buried: Toronto, Ontario - Park Lawn Cemetery 2


Burial Notes:
Burial Surety:3

Emma married Stanley Gladstone Chant, son of Joseph Horatio Chant and Mary Matilda McKim, on 20 Dec 1893 in Newburgh, Ontario.1 (Stanley Gladstone Chant was born on 14 Jan 1874 in Thomasburg, Ontario,1 died on 22 Mar 1964 in Toronto, Ontario and was buried in Toronto, Ontario - Park Lawn Cemetery 2.)

Sources
---
1 Rev. J.H. Chant Family Bible.
2 Obituary: Toronto Star.