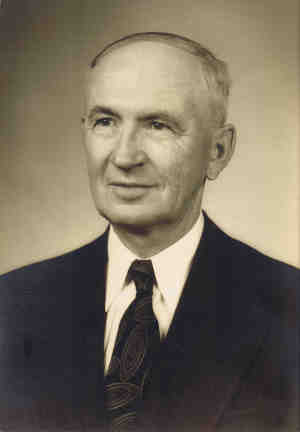 William Ernest N. McLeod
(1885-1971)
Family Links
Spouses/Children:
Lydia

William Ernest N. McLeod
Born: 18 Oct 1885, Bruce Mines, Ontario 1
Christened: 23 May 1893, Johnston, Algoma District 2
Died: 4 Jun 1971, Duluth, Saint Louis, Minnesota at age 85 3


General Notes:
Married Lydia ?. Adopted a daughter Betty who has a daughter Sandy. (ref:
Pat Russell)

According to the 1901 census (page 8, line 30) William was single and 15 years of age. His religion was Methodist and his ethnic origin Irish. His census place was Desert Lake, District of Algoma.

Ontario Vital Records - Births #001 436 - 1885
McLEOD William Earnest, male, 18 October 1885, Bruce Mines, Algoma District. Parents: Samuel McLeod, clerk and Harriet Riggin. Informant: S. McLeod, Bruce Mines.



Birth Notes:
Birth Surety:3

William married Lydia.

Sources
---
1 Wesleyan Methodist Baptismal Records, District of Algoma.
2 Ancestry, Canada, Wesleyan Methodist Baptismal Register, 1828-1910.
3 Ibid, US Social Security Death Index, 1935-2014.